Chocs away for ULMA and The Gourmet Chocolate Pizza Co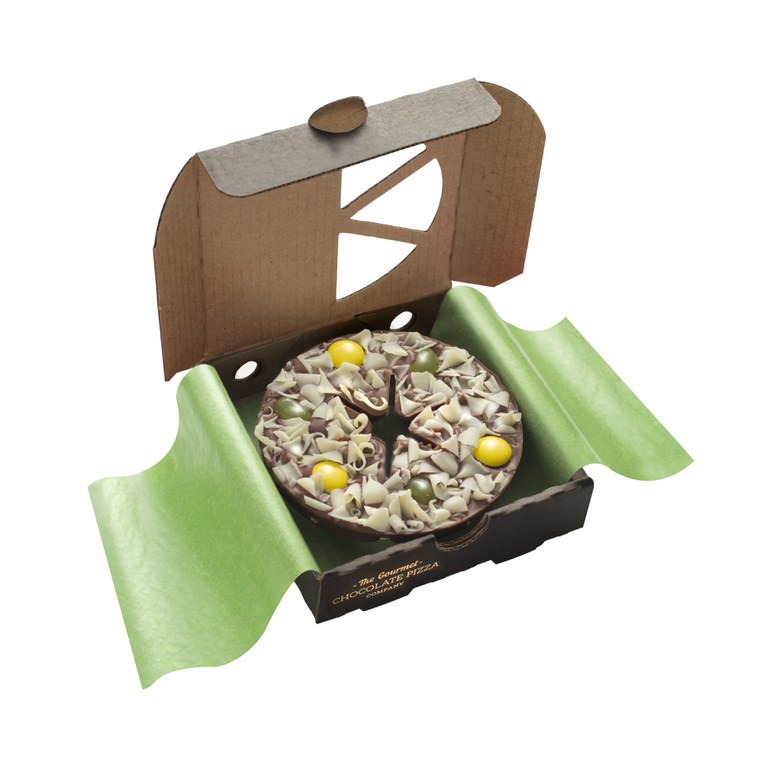 An artisan confectionery company producing handmade chocolates and treats has boosted production and given itself a Christmas bonus after upgrading its packing process by investing in a horizontal flow wrapper from ULMA.
As the name suggests, Nottingham based Gourmet Chocolate Pizza Co produces novelty gift ideas in chocolate, targeting the high street and corporate sector, with a variety of flavours and sizes using only the finest quality Belgian ingredients. It approached ULMA for equipment that could cope with the growing demand it was experiencing for its products.
Following the initial enquiry, Gourmet Chocolate Pizza Co was appreciative of the guidance on the best solution to replace an L-Sealer at its production facility, tapping into the expertise and knowledge of ULMA Packaging's sales team over a period of time before finally opting to purchase a high speed FR200 horizontal flow wrapper for creating pillow packs.
Installing the flexible FR200 has enabled Gourmet Chocolate Pizza Co to increase output of its handmade chocolate pizzas significantly and whereas it usually has to recruit extra people over the festive season, this year the company is expecting its temporary staffing requirements to be reduced.
Robust, reliable, flexible and easy to operate – characteristics that ensure the FR200 satisfies the needs of a wide range of applications – the flow wrapper is also equipped with ULMA's latest motion control technology.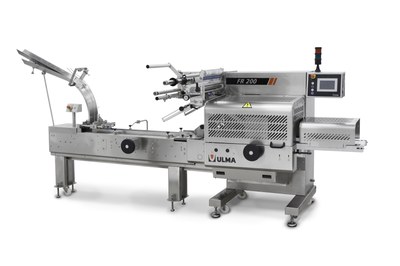 Currently sealing film on a range of chocolate pizzas, slices and popcorn bars at 30 items per minute the machine has plenty of spare capacity for the Christmas rush from chocolate lovers for this new concept in the chocolate gift market, presented in authentic pizza boxes and available from its own website as well as garden centres, department stores, small independents and online retailers.
Faster throughput and ease of use are just some of the advantages of using ULMA machinery says Gourmet Chocolate Pizza Co's director and founder, Helen Ellis, who was also impressed by the expert advice given and patience shown by the sales team that helped her make a choice that was right for her business.
She said, 'It is the first time I have used ULMA and I would certainly use them again. I am very pleased with the performance of their equipment and we're not even using it to its full capacity yet. The machine gives us exactly what we wanted – a faster process to market, protection of our products and staff savings in the run up to Christmas this year.'
Another consideration during the consultation period was the limited space at its facility – the compact design of the FR200 ticking that box for Gourmet Chocolate Pizza Co as did the flow wrapper's distinctive cantilever construction which allowed easy access for sanitation and met the chocolatier's strict standards for cleanliness and hygiene.