ULMA Digital
At ULMA Digital, we are committed to helping to improve our customers' productivity and therefore our packaging machines are connectable and capable of receiving, processing and sending information, so that they can be networked in an Industry 4.0 environment of a smart factory.
With ULMA Digital we offer our customers:
Intuitive HMI
Our equipment has a simple and intuitive, configurable HMI (Human Machine Interface) with aids for machine and production adjustment, data control and production parameters and customisable instructions on different media (step by step, PDF and video).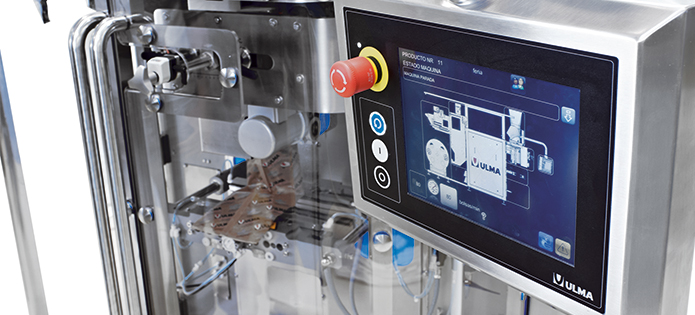 Connectivity
Our machines can be connected to other manufacturers' equipment, as well as to the customer's MES and ERP systems and even, if the customer requires, to external systems, thus facilitating batch control, recipe changes and traceability.
For this, we have different communication mechanisms and protocols, such as ModbusTCP and OPC UA, or MQTT in case of cloud connections.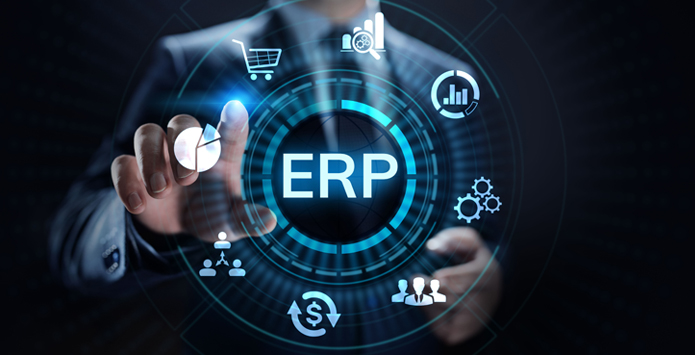 Efficiency
Continuous information on the status of the machine, measurement and OEE visualisation (efficiency) of the machine or installation, with analysis of faults by causes, based on manufacturing orders, shifts or time periods through graphical or numerical reports, error history, etc.
Likewise, through the myULMA customer portal, the status of the machine and its efficiency can be monitored from any device, both instantaneously and for a specific period from the last 12 months.
Measurement of energy, water, air/gas and film consumption.
We carry out monitoring and control projects for complete facilities via Scada and their integration with manufacturing systems, including process automation using conventional and collaborative robotics.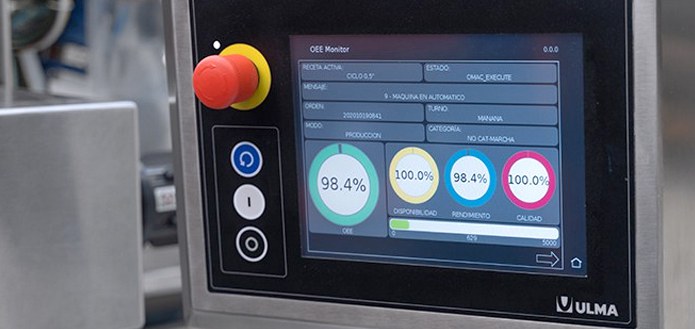 Security and traceability
Our equipment has user identification and registration with an access system restricted by security levels to authorised personnel, including validation through RFID or integration with the company's Active Directory, and with data acquisition and recording systems in compliance with data integrity regulations.
Option of integrating traceability control systems at different levels of the product distribution chain depending on the customer's requirements.
Optional inclusion of an artificial vision system with detection of product quality and elimination of defective products, quality of packaging sealing and other options such as label identification, reading and registration of codes, etc.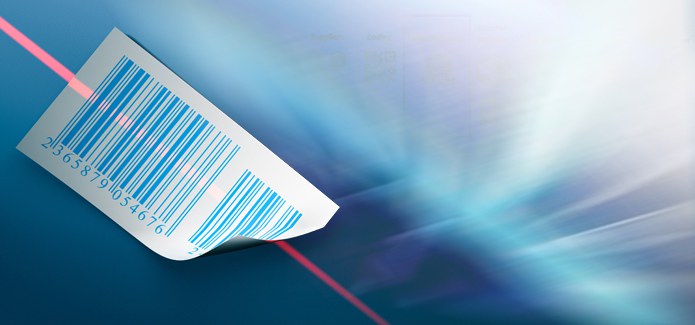 Cybersecurity
Our equipment is designed to be secure and is prepared to prevent cyberattacks. Internal systems are protected by network segmentation devices and encrypted communications are available.
Our machines also include the option of access using SSL encrypted VPN technology, which guarantees security in communications for remote assistance or updates.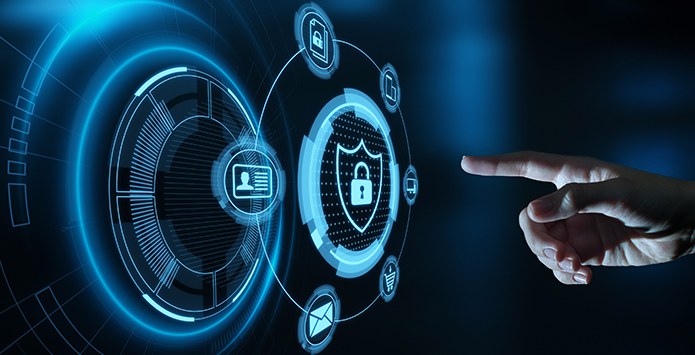 Maintenance support
Instructions and customised maintenance programs available in the machine control itself. The myULMA customer portal also has a history of tasks performed, the ability to generate offers and orders, as well as real-time monitoring of order status.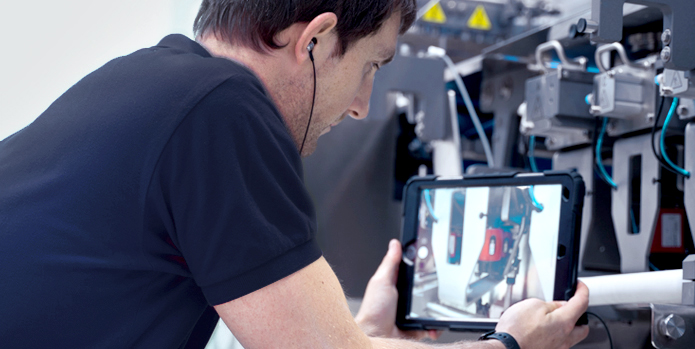 ULMA Remote Services
ULMA Packaging makes ULMA Remote Services available to its customers, which is the set of services and tools designed by ULMA Packaging to provide remote support with optimal efficiency and security. The most important of these services are FAT online, Remote access to the equipment, Remote support through AR, Online SATs and Commissioning, and Remote training.
Read more about ULMA Remote Services