ULMA Packaging provides a solution that ticks all the boxes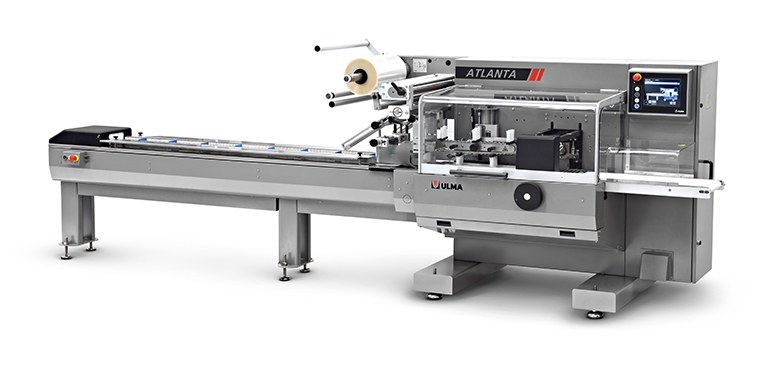 Offering a range of third-party services to fresh produce businesses, Cross and Wells is renowned for its first-class service and is particularly proud of its promise of 'excellence in packing.'
In response to customer demands for increased capacity, the fresh produce service provider turned to ULMA Packaging UK to find an innovative machinery solution that could accommodate a variety of pack size and shapes.
Formed in 2002, Cross and Wells Ltd delivers numerous services to the end user: multinational supermarkets, discounters and wholesalers, from production, ripening and storage, through to consolidation and distribution. With many trade partners within the fresh produce sector, it needs to constantly respond to the industry's many and varied requirements.
In order to meet increasing demand for variety, the company was therefore looking to enhance its packaging offering. However, meeting the needs of its customer base required a solution that could accommodate various sizes and shapes of fruit and other produce.
"Since 2002, we have gained considerable experience in handling a wide variety of products. We continue to invest heavily in all parts of our business but process innovation is always something we look to evolve, especially due to the changing needs of our customers." says Steve Wardell, Managing Director at Cross and Wells.
Quality produce
Handling volumes of around eight million cartons per year and across a wide range of production disciplines, Cross and Wells sets high standards for service provision. For that reason, quality is emphasised in all aspects of the business, including packaging. The company has a responsibility to take care of produce and remain committed to efficient handling in order to maintain freshness throughout the supply chain, and that its products are safe to consume.
With this in mind, Cross and Wells came to ULMA Packaging UK with a series of strict quality specifications demanded by customers and legal requirements. Faced with these ULMA recommended the ATLANTA E flow wrapper (ATLANTA) due to the model's robustness, ease-of-operation and reliability. It also features an ergonomic cantilever design that makes cleaning and sanitizing easier – a vital aspect of the packaging process in the produce sector.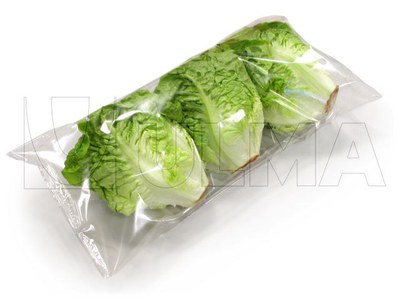 Increase in variety
The ATLANTA was an addition to a new line Cross and Wells had set up to increase its overall capacity. This machine was selected because it is designed for the most demanding applications and can be installed as part of an automatic packing line or as a standalone manual feeding solution. By tweaking the infeed conveyor, the machine can also cope with the demand for a variety of product sizes and shapes.
"We chose ULMA over other machinery suppliers because they recognise that all packaging requirements are unique, and therefore required maximum flexibility and versatility. It is especially important that we can accommodate all produce types and dry goods, so we can best respond to specific customer expectations. The ATLANTA has allowed us to continue providing bespoke packages for all customers and meet these demands, which we appreciate," says Steve Wardell at Cross and Wells.
Package length, size and cutting speed were all factors in the decision-making process, and the touch screen controls of the ATLANTA enabled Cross and Wells to simplify the management of their packaging lines. With speed and versatility also being key considerations, the fact the machine is capable of speeds up to 70 packs per minute was an added bonus. The ATLANTA's ability to handle products up to 500 mm in length also stood out, alongside the model's rotary crimp jaws and electronic clutch, which allowed the company to pack in a variety of different product formats.
Oliver Earley, Regional Sales Manager at ULMA Packaging UK, says: "We recommended the latest ATLANTA to Cross and Wells because it is fully electronic controlled, meaning the machine is highly versatile and flexible in product changes, and offered excellent dynamics in its sealing operation.  Built to exceptional high standards this machine is ideal for customers who have a variety of products because a quick changeover can be achieved."
A cost-effective solution
"ULMA stood out to us because they were able to provide a quality, reliable and cost-effective solution. We promise a competitive price to each and every one of our customers, so where possible we look to provide savings and maintain this promise of a first-class service and quality products at as low a price as possible. Simply put, ULMA were able to out-perform other options when it came to cost, so they were a very attractive option," says Steve at Cross and Wells.
Minimised downtime
He concludes: "We impose strict delivery schedules and are committed to meeting customer orders, while offering an industry-leading quality selection service. Therefore, minimised production downtime is a real value-add for us. Finally, the ATLANTA's built-in fault-finding diagnostics, paired with the 10-inch colour touch screen and icon menu, allowed us to find faults quickly while ensuring we could continue to uphold our reputation for providing a first-class service."
Contact us
If you would like to find out more about how ULMA Packaging can help with your fresh produce packaging needs, our product specialists are happy to assist. Please contact us.