ULMA's thermoformer boosts vending supplier's production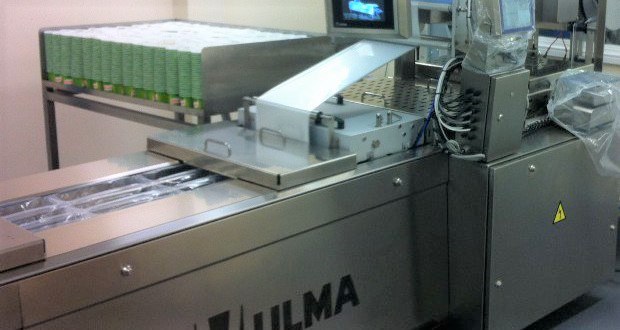 Vending industry supplier Maxpax is set to invest in a second TFS 400 Thermoformer machine from ULMA Packaging to meeting the growing demand for hot convenience 'on the go' drinks.
With customers such as Knorr Soups and Bovril savoury drinks using its Incup range of drinks, Maxpax's ongoing expansion plans at its Newent site required a bespoke thermoformer for an automated packing line of 76mm paper cups containing powdered drinks.
Vacuum wrapping 525 paper cups per minute in packs of 25, the TFS 400 Thermoformer is not yet running at full capacity because it is four times faster than Maxpax's current packing line, but with the company set to add a popular coffee brand in 76mm cups to its product range, it will almost certainly order another TFS 400 from ULMA "in the near future". 
Kevin Mason, managing director of Maxpax, said the machine is versatile enough to produce a deep base cup as well as a standard cup. 
"I did look at more than one company but ULMA impressed me straight away and they have not disappointed. We have plans to add lots more flavours to our vending range and if all goes well we will be looking to source another machine from ULMA."
ULMA Packaging's TFS thermoforming machines range from the TFS 400 up to TFS 700 skin, with the 500 and 600 as intermediate models. They provide a vacuum pack that protects the product and can use a range of technical films.