Wyke Farms boosts cheese output with ULMA Packaging solution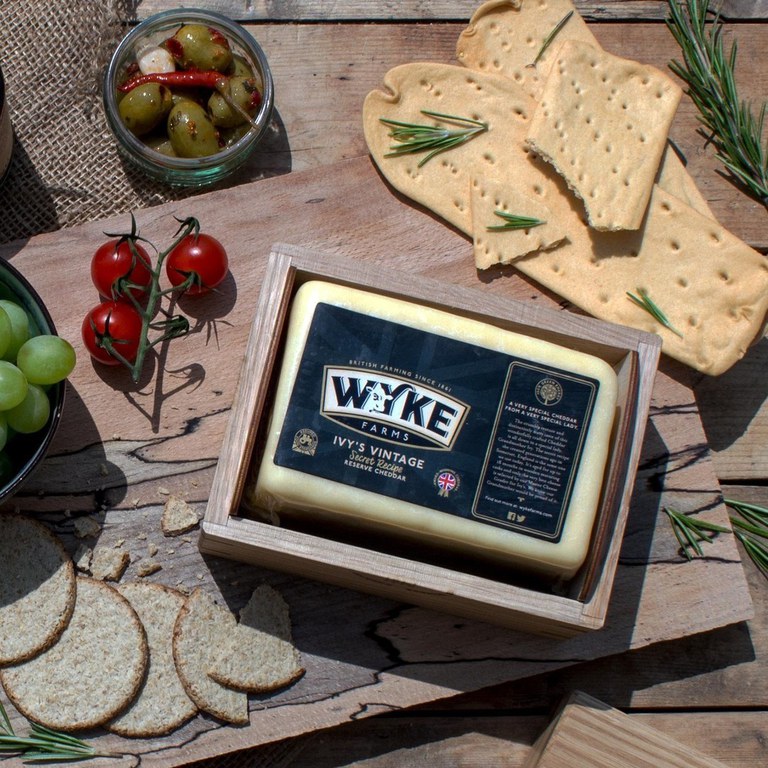 To improve production line efficiency and meet increasing demand, Wyke Farms has more than doubled the output of its popular cheddar cheese with the help of high-speed flow wrapping technology from ULMA Packaging UK.
Award Winner
The award-winning cheddar cheese maker from Somerset was able to upscale its daily production from around four tonnes to almost 10 tonnes thanks to new packaging machinery equipment.  
ULMA Packaging UK supplied Wyke Farms with the horizontal FV35 FLOW-VAC® flow wrapper (HFFS), along with a TR300 shrink tunnel to vacuum pack 1.25k to 5k big cheese blocks. Now, the production line can produce 25 bags per minute, an amazing uplift in quantity from the manually-driven five bags per minute that the old packaging system could handle.
Seamless Integration
ULMA Packaging UK's engineers worked closely with Wyke Farm's technical team to identify the flow wrapper as the right equipment that could be seamlessly integrated into the production line and increase throughput of traditional farmhouse cheddar at the Wincanton facility.
Cheese lovers will be delighted with the outcome for the family farm produced product. The combination of the FV35-created vacuum pack and high barrier film in tandem with the TR300's shrinking and air flow stations provides a high-speed application that also scores heavily on keeping food fresh, extended shelf life and presentation.
Quick Turnaround
Wyke Farms' Production Manager, Leigh Norris, impressed with ULMA's 'can do' attitude, says the equipment has helped boost output levels that the customer had in mind, adding: "The aim was to improve the efficiency of the line by speeding it up. This is the first piece of kit we've had from ULMA Packaging UK and it's been faultless – from the quick turnaround of a few weeks to complete the order, to the fantastic sales and after sales service."
ULMA Packaging UK's Business Manager – Machine Sales, James Couldwell, said: "When automating the vacuum pack house, cheese makers need to consult suppliers about flexible and competitive solutions that suit all types of products. We have a great rapport with Wyke Farms and look forward to a long-standing relationship with them."   
From cheese blocks, grated cheese and cheese slices, through to soft cheeses, hard cheeses as well as other milk and dairy items, ULMA Packaging UK can supply flexible packaging equipment that is ideal for the dairy industry.