Hygienic and safe packaging for minced meat with a minimal environmental impact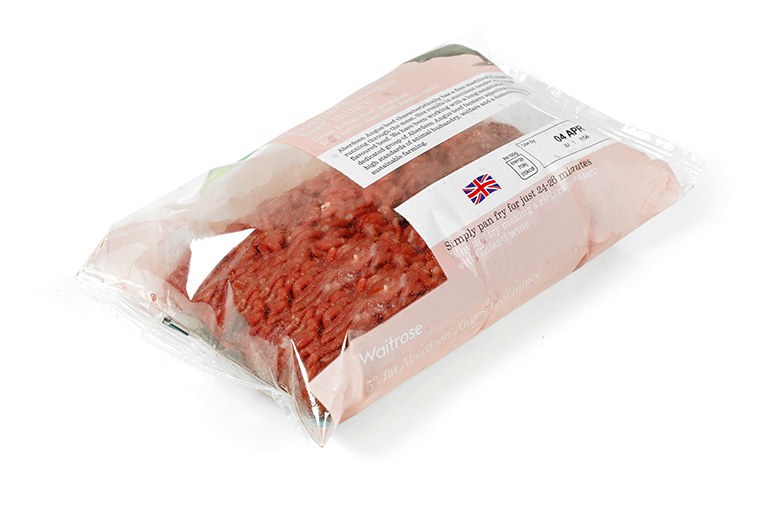 Trayless minced meat is one of ULMA Packaging's most sustainable packaging solutions for blocks of minced meat
Food manufacturers and supermarkets are under increasing pressure from consumers to reduce plastics used in packaging. Trayless minced meat packaging is one of ULMA Packaging's most sustainable packaging solutions, and could be a potential gamechanger for reducing plastic use and changing consumer buying habits.  
This application is ideal for manufacturers looking for more sustainable solutions in order to minimise the impact on the environment, while maintaining the benefits of packaging in terms of product protection and shelf life. Consisting of a flow pack with modified atmosphere (MAP), this packaging solution omits the rigid plastic trays normally used in this type of application. 

ULMA Packaging developed this application for the UK in 2010 and has several machines working successfully in the field providing continuously trayless minced meat to British supermarkets. 
Reduction in CO2 emissions
80% less space required when transporting packaging materials.
30% less space required when transporting to shops compared to packages with a plastic tray.
Reduction in plastic
60% less plastic compared to packages with a plastic tray.
Two different flow wrapper solutions
FM 300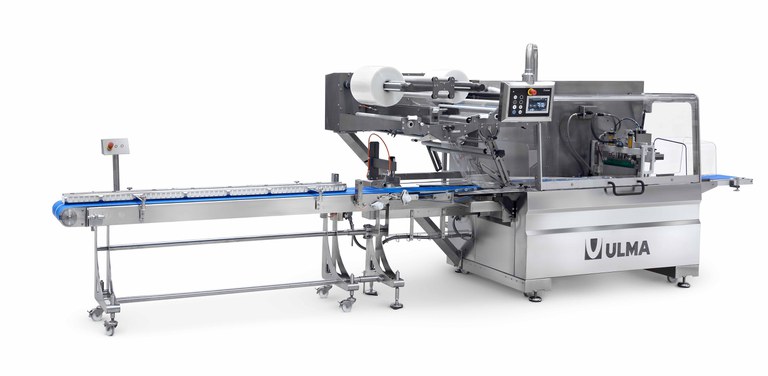 Up to 70 packs per minute
FM 500

Up to 130 packs per minute (the machine can reach higher speeds)
Operational efficiencies
The FM300 and FM500 use flow wrap technology, enabling greater flexibility than traditional thermo forming or tray sealing applications.
No tooling required to change between pack sizes.
Switching between product lines is quicker, with less downtime than traditional methods.
Compatible with existing portioning equipment.
Inline process set up is more efficient. 
Flow wrap packaging lines have a smaller footprint than thermo former or tray sealing lines, simplifying the production line, and increasing efficiency.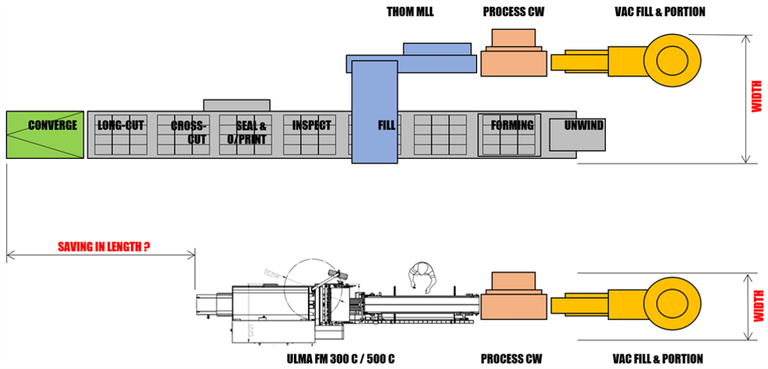 Complete solution and line automation
ULMA Packaging is working in collaboration with specialist grinding/portioning manufacturers to offer automated and complete solutions.
Grinding/portioning system (*)
Option to supply the portion of minced meat on an underleaver (*)
Flow pack wrapper
* Provided by third-party manufacturers