New report investigates the hidden cost of air in packaging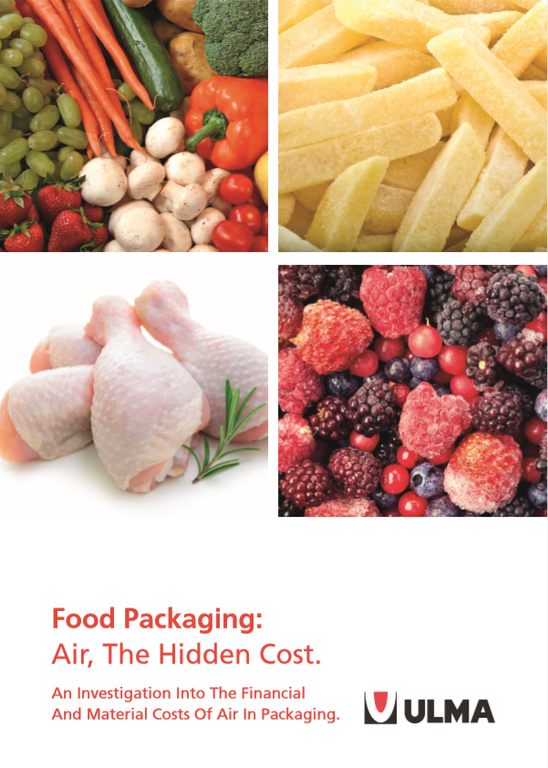 ULMA's investigative report aims to spark debate on how manufacturers can reduce air in packaging and the benefits of this for the supply chain.
With food manufacturers under increasing pressure to reduce operational costs, minimise waste and mitigate against potential contamination, the launch of a new investigative report is promising to create discussion and help producers meet modern production standards.
'Food Packaging: Air, The Hidden Cost', identifies several key challenges facing manufacturers today, including potential contamination caused by micro film perforation and damaged product brought about by mechanical bag deflators.
 ULMA Packaging UK's report explains how newer technologies, such as vertical form fill sealing (VFFS) air extraction (Tight Bag) methods, can help to reduce the problem of excess air.
"Excessive air can lead to larger than necessary packs, a subsequent need to use more packaging material and cause damage to fresh produce. These hidden costs must be eradicated and their detrimental consequences alleviated," says Dave Berriman, Technical Manager at ULMA Packaging UK.
The Tight Bag air extraction packaging solution works by pulling air from the individual bags using a patented jaw arrangement in the cross-seal area. Packaged vertically, the bag is sealed while air is drawn out – reducing packaging waste and lessening the risk of product damage.
"This simple report aims to help manufacturers to help themselves, by moving beyond traditional forms of air removal and upgrading to a solution that can reduce waste, save money and reduce the risk of contamination", Dave concludes.
 To see how you can reduce excessive air in packaging, download the investigative report.