R-Skin(TM): up to 50% reduction in skin tray plastic thickness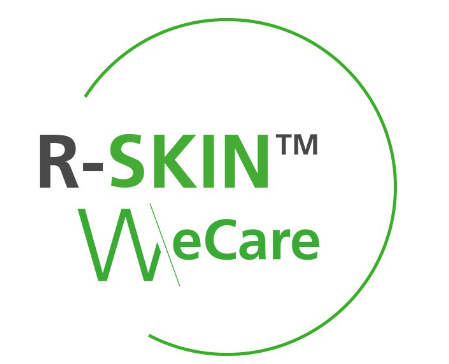 #ULMAweCare technology applied to skin packs, providing packaging a flawless finish while reducing the amount of plastic used.
Aimed at improving sustainability, R-SkinTM is driven by one of the cornerstones of the WeCare project: reducing packaging material and the benefits of recycling.
Traditionally, skin packaging required sturdy, extremely thick trays to avoid the deformations and defects that occurred during the packaging process.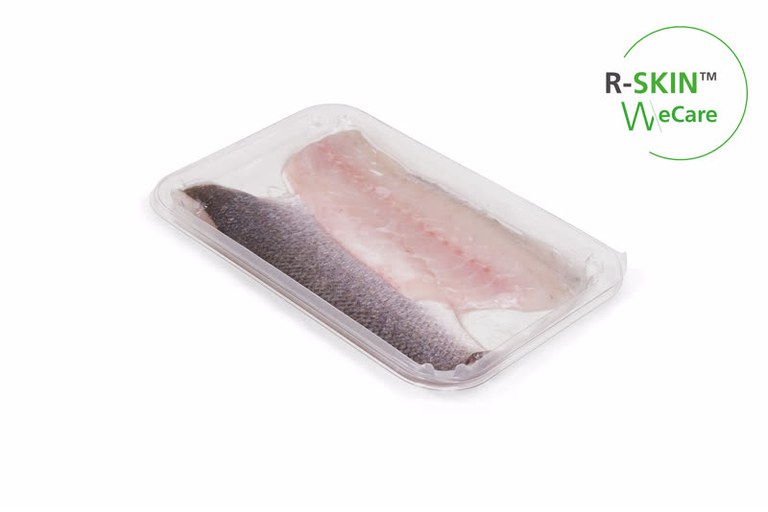 Up to 50% reduction in tray thickness
Thanks to R-SkinTM technology, ULMA Packaging has managed to use much thinner trays without affecting the finish of the package, which is highly important, especially for many premium products.
With R-SkinTM, we have succeeded in making this technology the most sustainable packaging solution for skin traysealing. R-SkinTM makes it possible to use much thinner PET trays, reducing their thickness by up to 50%.
The benefits of PET
Nowadays, using PET trays is highly beneficial for sustainability, without affecting the finish of the skin packaging, providing outstanding transparency and visibility for the product inside.
Mono PET trays are fully recyclable and can also contain a large amount of recycled materials, making them ideal from a sustainability point of view. This reduces the taxes levied on plastic products and makes it easier to detect the trays in the sorting systems of the recycling plants.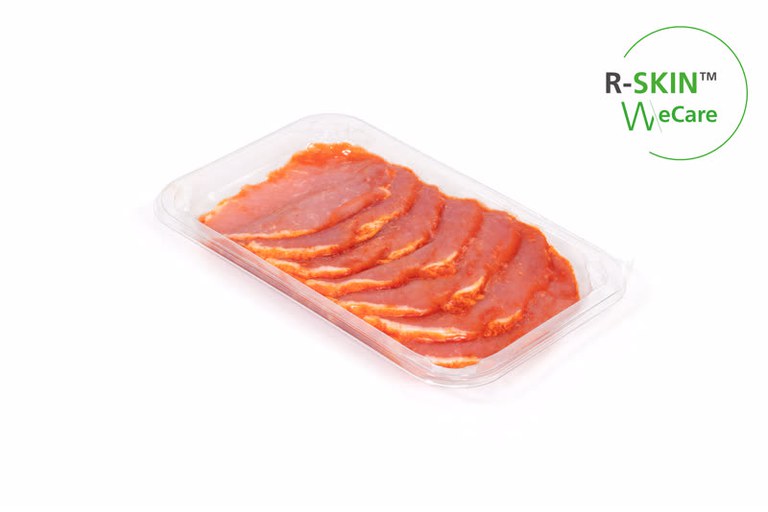 Sustainable benefits of R-SkinTM
Up to 50% reduction in plastic consumption.
PCR material incorporated into the tray.
Lower carbon footprint during tray production and subsequent logistics and transportation, due to a significant weight reduction.
Financial benefits of R-SkinTM
Lower costs: reducing the thickness of the trays by up to 300 µ, depending on the application, has a direct impact on the cost of the tray.
Lower taxes: reducing the thickness and weight of the tray also has a direct impact on the taxes imposed on the plastic.
Lower taxes: including recycled material in the trays leads to lower taxes due to the reduced use of virgin plastic.
Want to further reduce the amount of plastic you use?
Additionally, for the traysealing of all types of SKIN trays, ULMA recommends our CUT ONTRAY cover film cutting system. This cutting system can reduce cover film waste by up to 30%, resulting in trays with a very attractive finish, with no excess film around the tray.
#ULMAweCare sustainability project
To find out more about #ULMAweCare and all our technologies aimed at improving sustainability through innovation, visit our ULMA Technologies section.