The benefits of remote servicing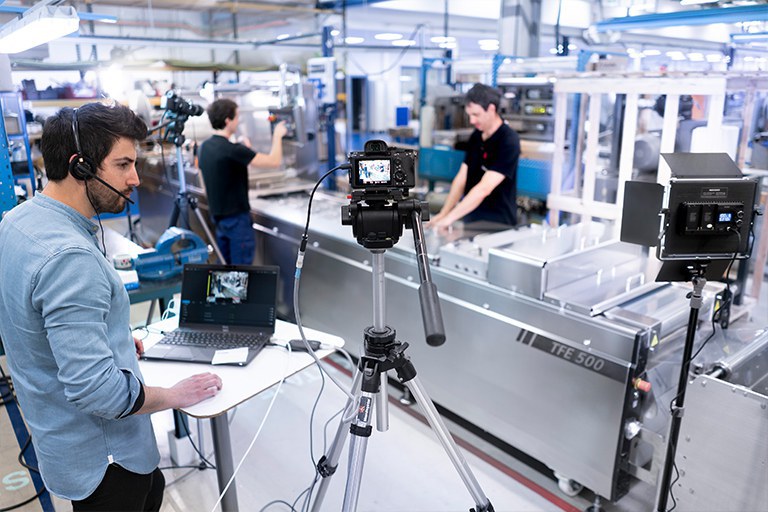 Remote servicing technology from ULMA can be used to help keep production lines operating smoothly.
The COVID-19 pandemic has impacted the servicing and maintenance schedules of packaging equipment on the factory floor, often causing costly delays. Iain Rae, Service Manager at ULMA Packaging UK, explores how remote servicing technology can be used to help keep production lines operating smoothly with minimum downtime.
It is no secret that machine downtime caused by breakdowns or due to delayed servicing is costly to manufacturers. In fact, in 2017 it was reported by Oneserve that the impact of machine downtime is costing Britain's manufacturers in excess of £180bn every year. It is expected that the impact of the coronavirus will have only added to this problem.
With the strict lockdown and social distancing government guidance in place over recent months, it is clear that manufacturers are at a disadvantage if they solely rely on the deployment of technical servicing teams to help fault-find and provide repairs. This is where remote servicing technology comes to the fore.
Remote servicing technology
Manufacturers are becoming more stringent in their approach when it comes to preventing downtime. Because of this, more investment is being made into the monitoring of lines, so that if a problem does occur factory managers will be alerted straight away.
To achieve this, cameras can be placed to allow for live video streaming of packaging operations at different points throughout the production line. This same video link can be streamed to remote service teams, with the technicians able to give visual and spoken instructions on the remedial actions required. This video format not only allows quicker provision of support, it also enables company staff to be trained to perform future maintenance work via the video link.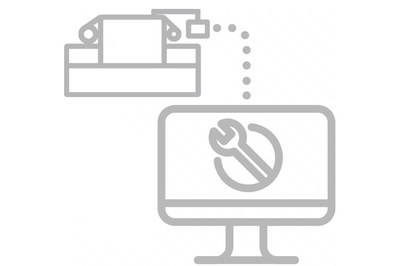 The use of software and secure cameras can also be instrumental in the provision of remote support for Site Acceptance Tests, with instructions relayed from the supplier to in-house technicians. The same tools can be used to commission packaging equipment in optimal conditions according to manufacturer requirements.
Packaging machinery owners should also look into choosing packaging machinery with an in-built UPC control system. This allows technical experts to provide support securely and remotely, with online analysis and diagnostics of the situation and, if necessary, resolving any problems or installing updates to optimise the equipment. This is ideal for manufacturers who do not have in-house technical personnel on-hand, but want the reassurance that specialists can investigate any problems and often resolve them without stepping foot onto the factory floor.
When choosing remote services, manufacturers understandably need to know that the security of any communication is assured. For this reason, remote service technology is built with safety and security in mind. As a result, remote communications are encrypted and impenetrable from outside interference.
The new normal
We remain in unprecedented times, and while it is still difficult to safely deploy servicing teams in-person, using remote online tools means that disruption can be minimised.
Even once operations return to pre-COVID levels, having remote service capabilities in place is no doubt going to be a benefit going forward. The new normal is still likely to differ from what the manufacturing industry was used to before the pandemic, so investing in remote service technology now is one way to futureproof operations.
This is why ULMA offers its customers ULMA Remote Services, a suite of tools designed to offer flexible packaging machinery servicing support and maintenance, with optimal efficiency and security in mind. Now more so than ever, technology needs to be used to help navigate through these challenging times. ULMA is committed to providing a full package of remote access and support tools to meet these types of needs when customers require expert assistance.
It is important to acknowledge that remote servicing won't fully replace in-person technical team visits. Sometimes an in-person appointment, especially for planned annual services, can be the most efficient way of servicing a number of different packaging machines. For emergency callouts however, remote service support is always going to be faster and more efficient than waiting for a technician to travel out to your factory premises.
Remote access tools provide a much-needed safety net for manufacturers, especially now when any factory downtime could have severe consequences on the future profitability of your business. By working together with reputable packaging machinery providers with the right technical backing, manufacturers can be supported not only now but also in the future.