ULMA Packaging UK Make Key Sales Hires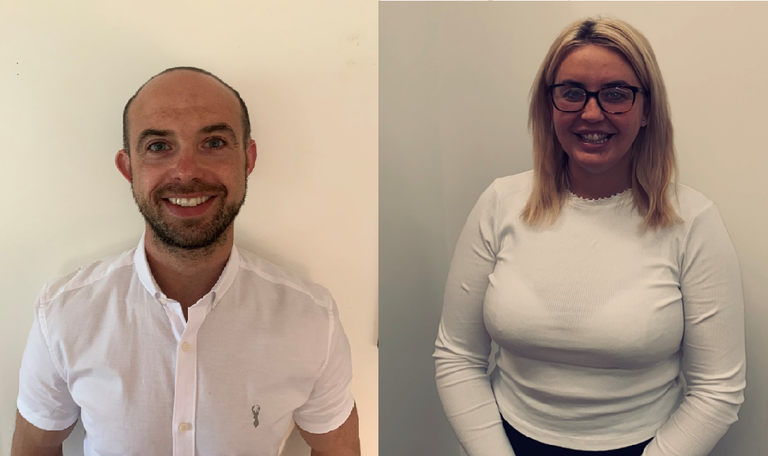 ULMA Packaging UK has announced the appointment of Nick Ghent and Ashley Evans as Regional Sales Manager for the South West and Eire, and Sales Coordinator respectively.
Nick joins the ULMA team with 18 years' experience in mechanical engineering and packaging solutions, and will apply his extensive knowledge of machinery technologies within the sector. His remit involves demonstrating ULMA's solutions to customers in the South West and Ireland, specifically in the meat, poultry, pharmaceuticals and medical sectors, with a particular focus on baked goods.
Commenting on his appointment, Nick said: "I'm very excited to have joined ULMA, and to help further establish the company in the South West region, and make strides in the Irish market. In particular, I'm looking forward to applying my knowledge of all the different packaging machinery technologies ULMA can offer across its extensive, market-leading range, including flow-wrappers, thermoformers and traysealers."
Ashley Evans takes the role of UK Sales Coordinator following five years' experience in financial sector administration and three in insurance. Her role will involve streamlining processes for the wider sales team, in order to help maintain ULMA's excellent levels of customer service.
"The fact that no two days would be the same in this role really stood out to me, so I'm delighted to have joined ULMA," Ashley explains. "Understanding customer needs is vital to any company's success, and through putting best practice in place for the wider sales team, I know ULMA can continue to grow. I look forward to working closely with the sales management team, and building strong relationships that can keep this forward momentum going."
Ed Williams, Sales Director at ULMA Packaging UK, comments: "To do the best possible work we need to find the best possible people, and in Nick and Ashley I feel we have done exactly that. Nick's wide-ranging experience with a diverse range of packaging machinery technology will be vital to growing our presence in key markets, and Ashley's passion for providing customers – both internal and external – with excellent levels of service will hugely benefit the company in the long term."