ULMA Packaging will be displaying the latest and most advanced packaging machinery technology for bakery, biscuits and confectionery at the IBA 2023 trade fair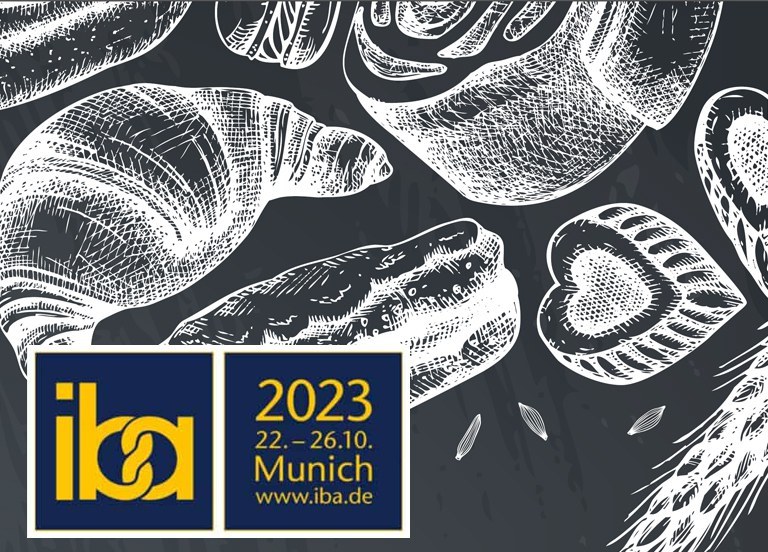 As a global leader in packaging and automation solutions, we have the widest range of packaging technologies and we will be at stand B1 330 at the world's number one trade fair for the bakery and confectionery industry.
At ULMA, we are able to supply equipment and systems that cover the various phases of a packaging line. From product distribution, primary and secondary packaging and an end-of-line solution with automatic case packers and palletisers.
This year we will be featuring a number of machines designed for a variety of products and we will be displaying flowpack machines and vertical bagging machines, as well as an automatic packing solution. Equipment that delivers high productivity and efficiency.
Visitors who come to ULMA's stand (B1 330) will be able to chat with our experts, who will tell them about the innovations that we are introducing and will be able provide a more specific assessment of their needs.
Automatic Lines
One of the key areas of our work is process automation on packaging lines, and we focus on carrying out turnkey projects that improve both the OEE (Overall Equipment Effectiveness) and TCO (Total Cost of Ownership) of the lines we supply.
All our equipment is easy to operate and features systems that facilitate both format changes and maintenance. 
WeCare: Environmentally friendly technologies and materials
At ULMA Packaging we are aligned with the paradigm shift towards a Circular Economy model that has been taking place in recent years. Mindful of our responsibility in the sector, through our #ULMAweCare project we strive to ensure that our contribution to society and sustainable packaging goes beyond the regulatory recommendations and serves as an inspiration for our customers.
Stand B1 330
The standout solutions being displayed at our stand are detailed below.
In terms of new products, we will be displaying a double flow pack machine, the FR 400 TWIN. It is a horizontal flow pack wrapper capable of delivering a high output with a compact design.
For more information about this newly developed product, check the following article.
Automatic packaging line for hamburger buns with automated packing in plastic boxes.
An ARTIC model flowpack machine for packaging buns with a sustainable paper fibre-based film.
An automatic case packer, which can be configured for different box types and formats in various packing arrangements.
A VTC 828 R vertical bagging machine. A versatile packaging machine capable of producing both doy-packs and traditional pillow packs. With quick format changes, it provides a doy-pack and zip with a premium finish using a fully recyclable mono-material film.
Digital Solutions
Encompassing the concepts of SMART MACHINES and SMART SERVICE, ULMA's digital solutions will be another key area to be showcased at IBA 2023.
Our state-of-the-art Smart Machines can be connected to other manufacturers' equipment, they have advanced controls with a simple and intuitive, configurable HMI, as well as wizards for adjusting machine and production settings, data control and production parameters and customisable instructions in different formats (step-by-step, PDF and video).
Advanced features, such as integrated control of the different peripherals in our system and consumption measurement (air, electricity, film, etc.) make the system very easy to use and help to analyse the line efficiency.
Visit us at Stand 330, Hall B1 and check our automated packaging and end-of-line solutions!