ULMA return to PPMA Show with extensive machinery range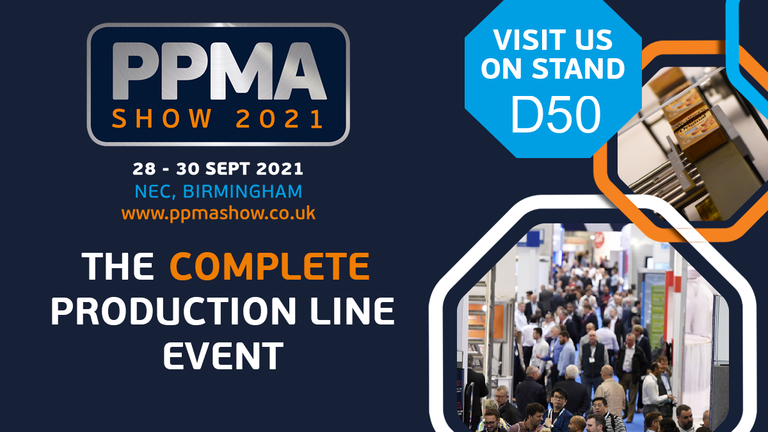 ULMA Packaging UK will be attending the 2021 PPMA Show at Birmingham's NEC this September 28-30 on stand D50, demonstrating the company's leading flow wrapper, vertical bagging, thermoforming and traysealing solutions.
The packaging machinery supplier will display its innovative FM300C flow wrapper, TFS 200 thermoformer and TSA 680 tray sealing machine, alongside one of its most popular models, the VTI 640 Vertical Form Fill and Seal (VFFS) machine.
The FM300C horizontal form fill seal flow wrapper will take pride of place on ULMA's stand. Designed to package whole trussed and untrussed birds, the machine can process poultry at rates of up to 60p/pm (packs per minute). Thanks to its extra 25mm height capacity and the ability to increase the jaw opening to 200mm, the FM300C is also able to accommodate larger birds.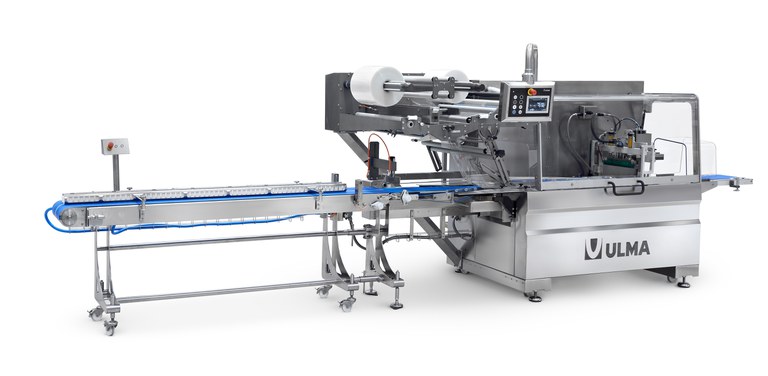 Additionally, the horizontal flow wrap packaging line on the machine can be used with ULMA's modified atmosphere packaging solution for minced meat. Manufacturers implementing this innovation can achieve plastic reductions of up to 60% without product discolouration, leakage or compromise on shelf life, as demonstrated by ULMA customer Feneberg;
Also used for poultry, the VTI640 vertical wrapper is another of ULMA's machines featured at the show and uses the company's Tight-BagTM air extraction method, which removes air from packaging without perforating the pack via a patented jaw arrangement. By doing so, the amount of plastic required per pack is reduced without compromising visual appeal or increasing contamination risks, with speeds of up to 35p/pm achieved.
PPMA attendees can also view ULMA's TFS 200 MSV thermoforming and TSA 680 PS tray sealing solutions. The TFS 200 MSV design ensures it is highly versatile, as it can be used for MAP, universal skin and vacuum packing for a number of demanding sectors including frozen food and fresh produce. Finally, ULMA's TSA 680 is one of the fastest traysealers on the market, able to efficiently package meat and vegetable produce at rates of over 20 cycles per minute. It can be easily integrated into single and double packaging lines, and its high sealing force guarantees safe hermetic sealing.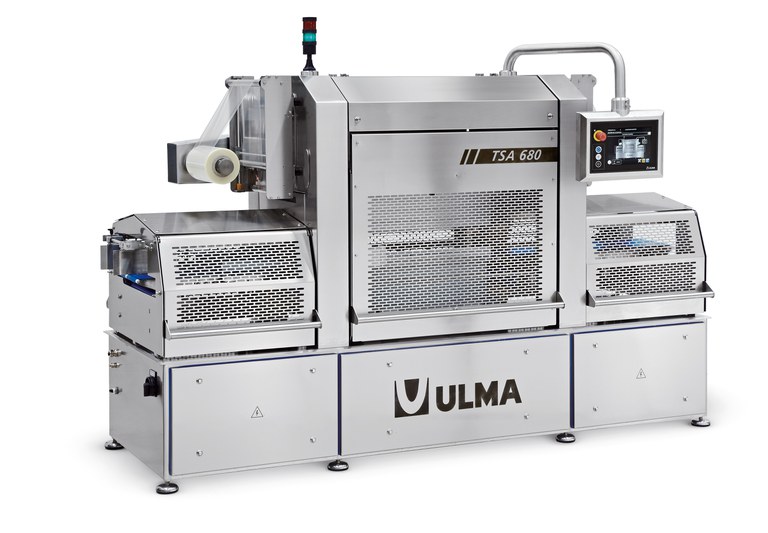 Chris Pickles, Managing Director at ULMA Packaging UK, comments: "We are extremely excited to see the return of PPMA after a huge period of upheaval for the industry. Returning to our previous D50 stand, we are looking forward to showcasing our market-leading machinery range to attendees, and demonstrating that no matter their packaging needs, ULMA can rise to the occasion.
"Our stand will also continue to emphasise the need for sustainable packaging solutions, with our Tight-BagTM and minced meat MAP innovations being prime examples of this commitment in action. These developments clearly showcase that it is possible for processors and manufacturers to continue to make their operations more efficient while reducing material use, and we look forward to demonstrating this to event visitors."
You can register for free to attend PPMA 2021 here.